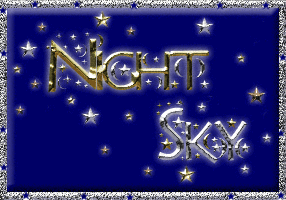 All the images on this page are copyright of Tiger Girl. They are free to download and free to use, provided that the button below is added with a link back to http://www.50megs.com/webtrip/. No graphic may be changed in any way, except to add custom text to the buttons or title graphics. If you use these graphics for your page, please e-mail me and let me know. That way I can link your page here, and that means more hits for both of us!

Text: #ffffff
Link: #ffcc00
Visited Link: #666666
Active Link: #000066

The font used here is called Night Sky, and is available as freeware from Jason Fasi.
| | |
| --- | --- |
| An alternate header graphic. | A blank header graphic that you may fill in. |
You will need to set up a table with a clear gif image on the left-hand side with width of 100, in order to use this background. Check my source code, and download the clear pixels gif.
---
To download images from Windows: Right click on the image, and choose "Save this Image As..."
To download images from Macintosh: Click and hold on the image, and choose "Save this Image As..."
Do not link to my URL for these images! Save them into your own account. They are made for this background or a plain background of hex code 000066.


About the Night Sky Set

This entire set is a celebration of this fun, fantastic font, Night Sky! The first place I saw it was -- naturally -- on my best friend Small One's page. Imagine my delight when I found it available for Mac at Kemosabe's Font Addict! For those of you PC users out there, it's dang hard to find original, quality Mac fonts for free online. It's hard to find much quality for free for Macs online! But all my designs are done on a Macintosh, so they can't be too crappy, right? Exactly.

Anyway, I hope Gregory Menorek gets to see this page eventually, and approves of it! Yup, it's Blade Pro'd up the wazoo. But nothing else will get the nice, glittery effect that I was hoping for. Don't forget to e-mail Tiger Girl if you decide to use this set.

See This Set At:
He Says... She Says... - Top Ten picks for making money online.
ChixLinx - The best links on the web.
MsLindsey's Digressions - meet MsLindsey, her friends and family, and read her writings.

| | |
| --- | --- |
| Back | Next |
---
Created August 25, 1999.